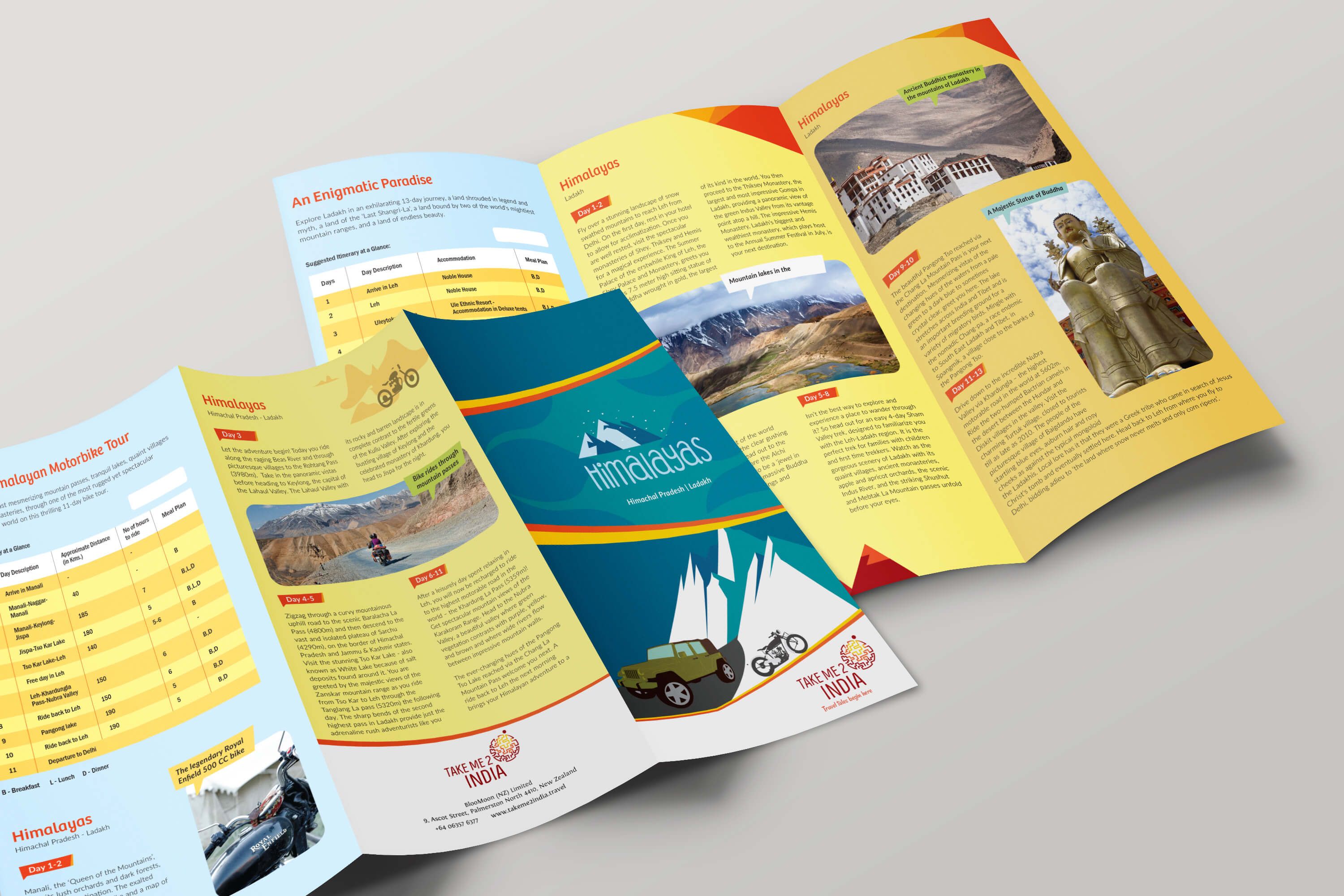 0
Background:
Take Me 2 The World, is a New Zealand based Travel and Tour Company. They primarily have 2 main
target destinations – India and New Zealand.
Challenge:
To Indians, the brand sold customised tours across New Zealand and for New Zealanders, they sell
custom tours to India. The Indian entity was called Take Me 2 New Zealand and New Zealand entity
was called Take Me 2 India. However, to communicate about these different entities always seemed
confusing and cumbersome.
Solution:
One MG embarked on finding the path the brand must take to excel. We realised the parent brand
enjoyed positive recall and were increasingly associated with customised tours. We realigned their
brands to share the parent brands core values and rebranded their visual identity and their collaterals
to reinforce the core positioning of customised tours across India, New Zealand.