I have always liked eating in Peshawari, a restaurant serving North Western Cuisine, in Chennai. Besides serving the most delicious food, every little aspect of their décor, the servers and the ambience transport you to India's erstwhile North West Frontier Province. This is an ideal example of a brand that ensures that their Unique Selling Proposition (USP), of selling North Western Food, is carried through the restaurant and is not just restricted to the food they serve.
They use interiors of wood and stone, decorated with brass, metal pots, carpets and rough wooden tables with brassware to create a setting that is inspired by the rugged geography and craft of the region. A server in traditional Pathani attire gives you your menu, a wooden board and advises you to don your aprons and eat by hand as eating the primarily non-vegetarian cuisine of India's North West frontier is a messy affair that can be mastered only with your hands. Thus, building on their USP and propagating it across any Touch Points their consumer would interact.
So what is your brand's USP?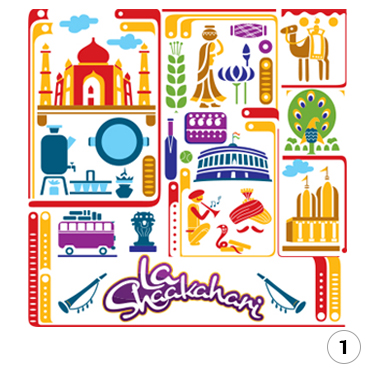 A brand's USP is essential to create a memorable experience for your customers. So how do you decipher what your brand's USP ? Simple, introspect and look within and around you. There will always be something about your brand that is different from others. What is that unique trait that sets you apart you from your competitors?
It can be the cuisine you serve – whether it is authentic, contemporary, fusion or for the health conscious, a famous Chef you cook with, the ingredients you use, your style of preparation or the history and culture behind your cuisine. If it is nothing so obvious, create characteristics that can distinguish you from others.
Forbes predicts Thai cuisine with its fresh, incredible flavors to be one of the top food trends of 2017 in Australia. While there are several restaurants serving delectable Thai cuisine in Melbourne, a few like Longrain, Magic Mountain Saloon and Jinda Thai are clearly on top of their game. So what sets them apart from their competitors? While Magic Mountain Saloon is an all day dining that ingeniously blends Thai with American barbeque, Jinda Thai serves authentic Thai street food as well as modern interpretations of classics. Longrain is inspired by the communal eating philosophy of the Asian table with large servings of dishes created for sharing and communal tables making this industrial-esque space quite a favorite.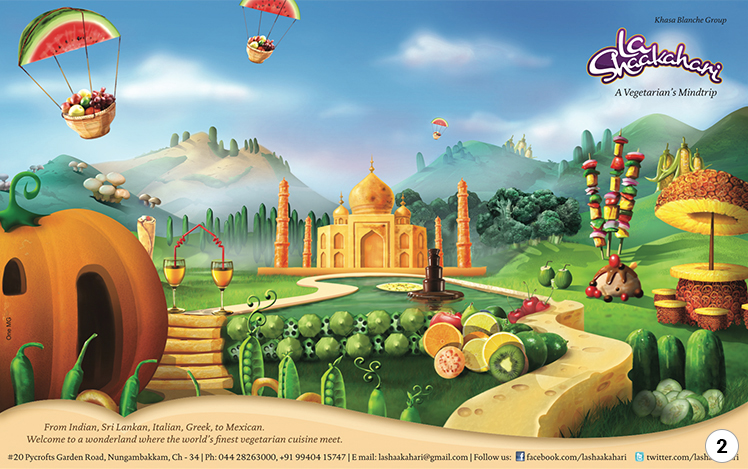 Build your brand's personality using your USP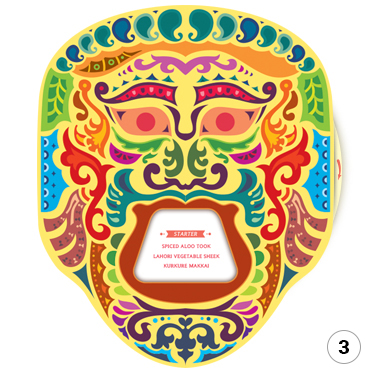 Every brand has a personality, a character – it may be flamboyant like Versace, luxurious like Armani, powerful like Nike, quirky like Diesel or youthful like Abercrombie and Fitch. Extension of a brand's USP, this brand personality can be developed keeping its target audience in mind. For example, an Indian restaurant selling Kolkata's Kathi rolls in Melbourne promises a delicious, quick, inexpensive fare that is filling. Knowing that their target audience is primarily students and young people, this brand can be young, energetic and quirky.
When a customer comes to your restaurant, you need to create an experience that is not just memorable, but that is compelling enough to be shared. After all, word of mouth marketing is the best form of marketing and this cannot be done with merely the food. Eating out is a sensory experience and there are a number of senses at work when a customer enters your restaurant– sight, sound, smell, taste and feel. You need to add to this sensory experience, in keeping with your brand's USP, to create an experience that they take back home.
The experience that a restaurant delivers becomes increasingly important in the fiercely competitive restaurant market. Restaurants that deliver experience are the ones that become increasingly popular by building a loyal community of repeat customers that is the core of a sustainable business. Remember, where there is an experience, there is margin.
Further, a brand's personality should also be reflected wherever your consumer interacts with your brand – your logo, website, print ads, social platforms like Facebook, Instagram, Pinterest, Twitter, etc. and of course within the restaurant in the form of décor and ambience. A brand personality distinguishes you from your competition and is able to establish your identity in the minds of your customers and in the restaurant industry. In write-up titled 'Restaurant Industry Trends in the Digital Age' by Accenture, it said, "By exploring ways to enhance interactions with customers and transforming internal operations, restaurants can win."
So does your brand adhere to this quick checklist?
Image 1:  A coaster for La Shakahaari, a vegetarian restaurant in India. Beautifully peppered with symbolic representations of India, it underscores the 'Indianess' of the restaurant and the cuisine.
Image 2:  The print communication for La Shakahaari, a vegetarian restaurant in India. An enchantingly delicious wonderland for vegetarians is created using fruits and vegetables, with the Taj Mahal establishing the 'Indianess' of the restaurant.
Image 3:  A mask that serves as the menu for North Indian cuisine in La Shakahaari, a vegetarian restaurant with a fixed menu system. The different courses of the menu are displayed in the area of the mouth through separate nametags that can be pulled down to go from one course to another.